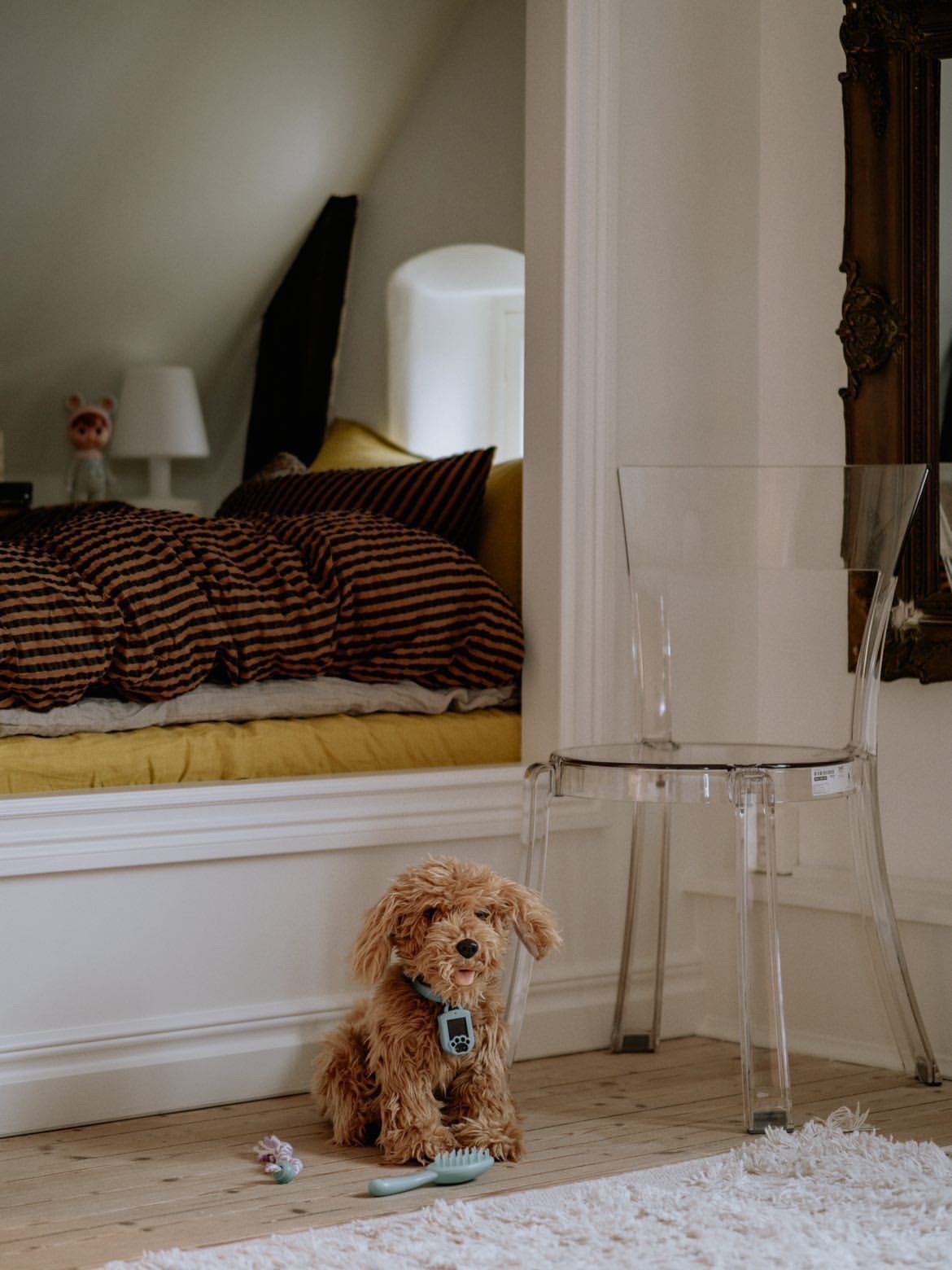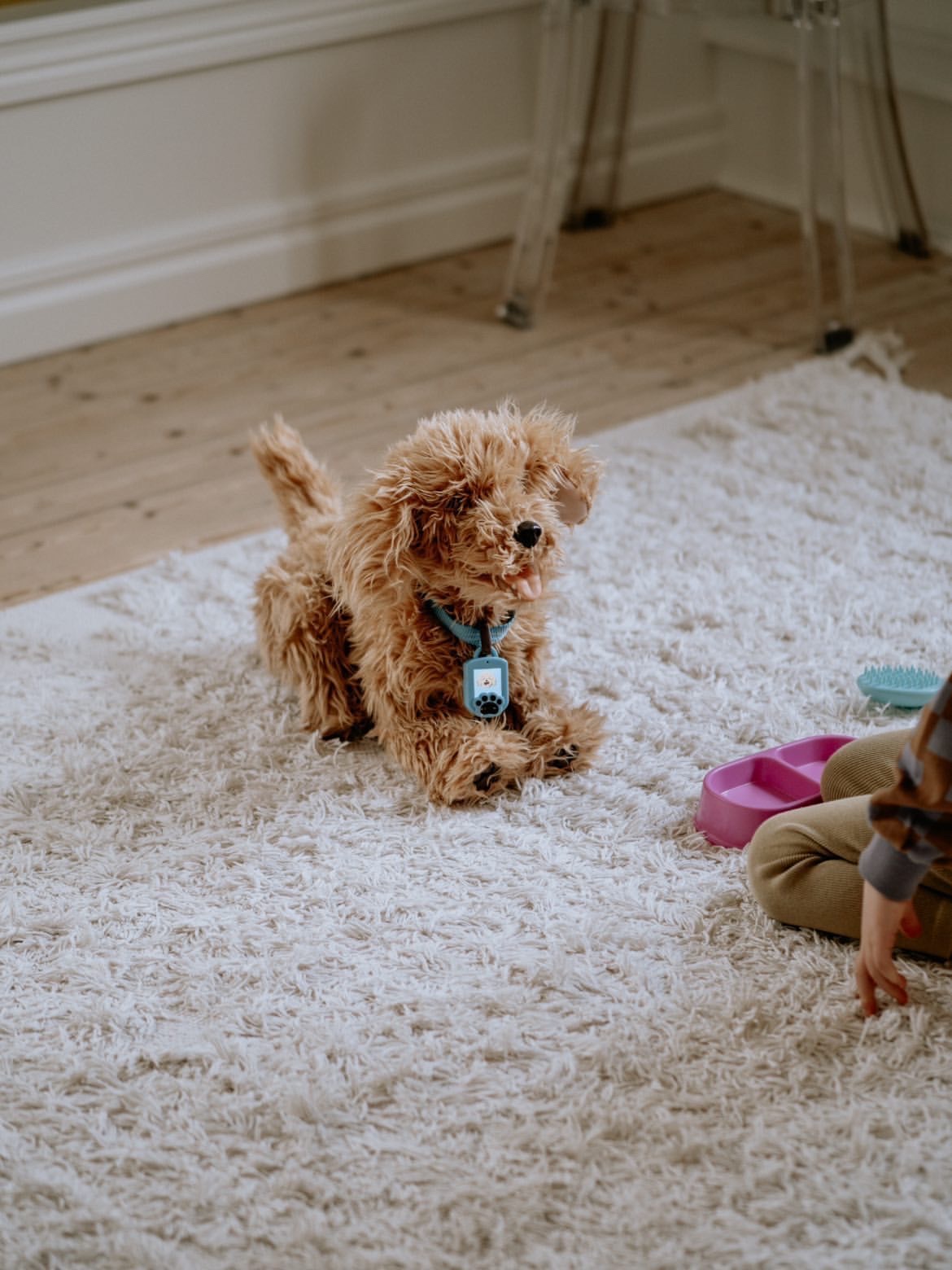 Photo:Ruta Vitesson.
MOJI
Moji is a large, interactive dog that can accept commands and show its emotions – almost like having a real dog! Moji can do various tricks with voice guidance such as "give paw", "sit" etc. With the smart collar and the accompanying cards, Moji can have some of his basic needs met, such as getting a bath, being fed, etc. You can always see on the collar what mood Moji is in.
Moji is a lovable interactive Labradoodle with more than 150 interactions.
Moji can do lots of tricks and responds to touch and commands.
Moji has a Smart collar that communicates his thoughts and needs – and you can use the accompanying care cards to check what he needs. You can't help but love Moji.
Moji is nominated for Toy of the Year 2022 in Denmark.
CLIENT
MOJI
PROJECT DATE
2022 Q4
DK, SE
22 INFLUENCERS
1.083.926 TOTAL IMPRESSIONS